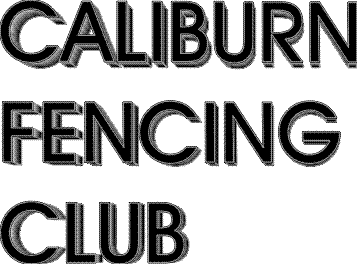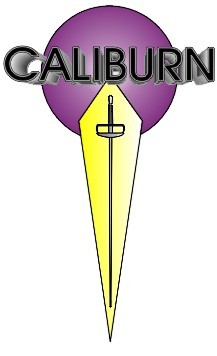 Caliburn Fencing Club teaches the sport of fencing in the Milwaukee area. Descended from the duel, fencing is a sport of speed, skill, and quick thinking. All skill levels, from beginner to expert,are welcome. Don't know anything about the sport of fencing? Click HERE for more information.
Update January 24, 2022
Practice and classes are resuming after a 2 week hiatus. Start dates for the next Intermediate class session will be Monday, January 24 and for the next Beginner class session will be Wednesday, January 26. The facility facemask requirement is still in effect
Update August 11, 2021
Plymouth Church has re-instituted a facemask requirement for all people using the facility. Club members, class participants, and visitors should plan on bringing and wearing a facemask to practice and class sessions.
Do not hesitate to contact with any questions at Caliburnfencing@gmail.com
---
---
Location
Our main venue for open practice, lessons, and some classes is:
Plymouth Church Gym, 2717 E. Hampshire, Milwaukee, WI (2 blocks east of UWM off of Downer Ave.)
see Map for directions
Meeting Times
Mondays, 7:30-9:30 pm
Wednesdays, 7:30 pm - 9:30 pm
Saturdays, noon- 2 pm
Sundays, 2 pm - 4 pm
Weekend Practices may be affected by tournaments.Beginners' courses are offered throughout the year.
Practice Format: Wednesdays and Saturdays, especially when beginners' courses are in session, will feature the greatest amount of organized instruction: group warm up and class/drills at the start of each session, followed by open fencing. Mondays and Sundays are oriented more towards open fencing. Individual lessons can be taken at any practice, subject to the instructor's schedule. Club tournaments are occasionally held Sunday afternoons. The club has 6 strips that can be set up, including 3 3-weapon strips.
Instruction: Warm-up, footwork, and drill sessions are held at the start of practice. Individual lessons are available from our coaches following warm-up exercises. Fencing Master Tony Gillham gives lessons, as does Prevot David Neevel.
Basic club fees are $55 per month or $10 per session. The 8 week beginners' courses offered at various dates over the year cost $70, or are included as a part of some membership tiers. Training Packages including club membership and individual lessons are also available, or lessons can be purchased separately. Fees include use of equipment for practice and competition. The full club price structure is available here.
Contacting Us
You can get in touch with Caliburn either by calling the club phone at 414-870-1885, or by e-mailing Dave Neevel at Caliburnfencing@gmail.com.